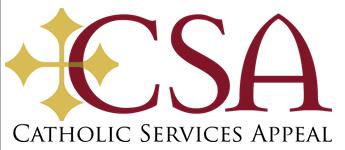 This year's Catholic Services Appeal (CSA) theme comes from the First Letter of Peter:
"As each has received a gift, use it to serve one another, as good stewards of God's varied grace." (1 Peter 4:10). It's a call for hospitality and service, and to "let love for one another be intense."
The Catholic Services Appeal is an opportunity to celebrate the ways our Church in Detroit responds to the material and spiritual needs of individuals and families. One parish alone could not meet these many needs. It is through the sharing of our gifts and our service that we, together, can be the Church Christ wants us to be.
Would you consider making a gift to this year's CSA? Your generosity makes it possible for more than 170 ministries, services, and programs to love intensely and to bring the indescribable joy found in Christ to our communities.
To make a gift, visit givecsa.org