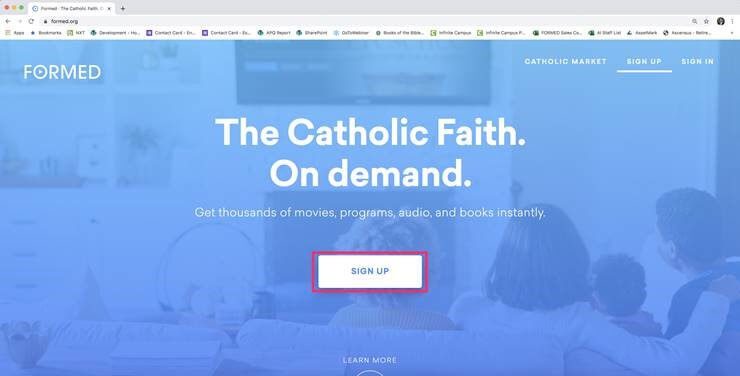 Our diocese has access to a 40-day FORMED subscription that can be utilized for remote sacramental preparation, faith formation in the home, and the support of your various ministries. This is an opportunity help your parishioners continue to live out their faith.
Go to www.formed.org and click "Sign Up".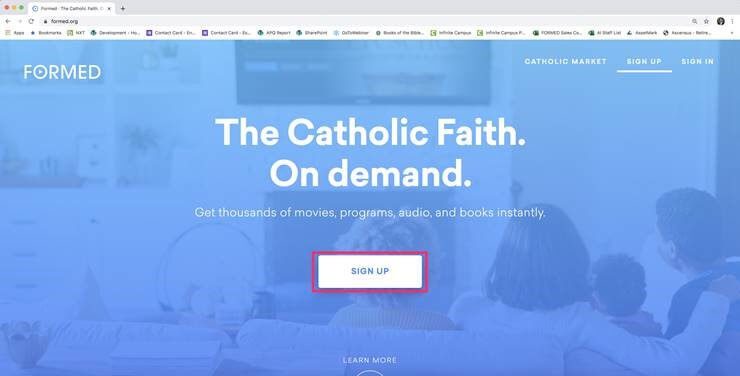 2. Click "I belong to a Parish or Organization".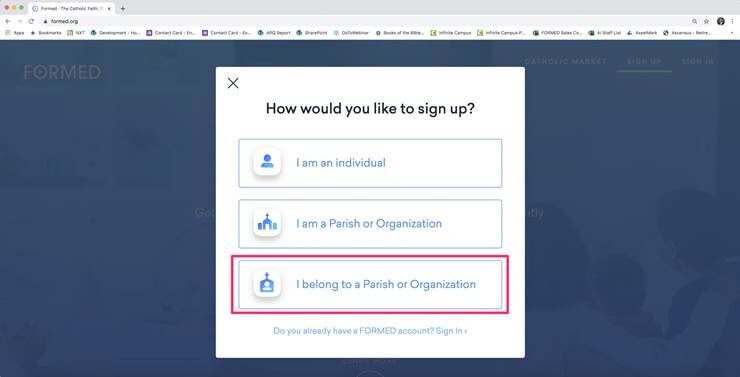 3. Type "Faith at Home Detroit" in the box under Create New Account. Click "Next".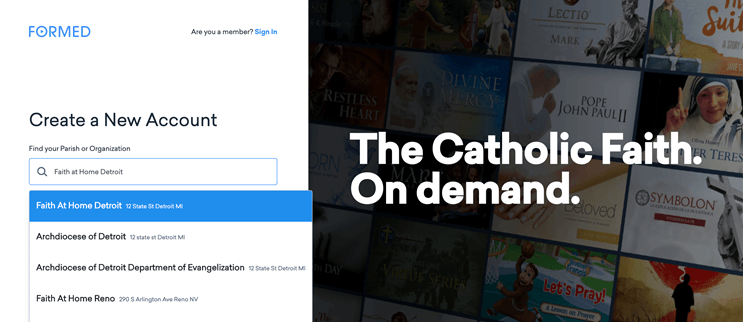 4. Enter first and last name and email.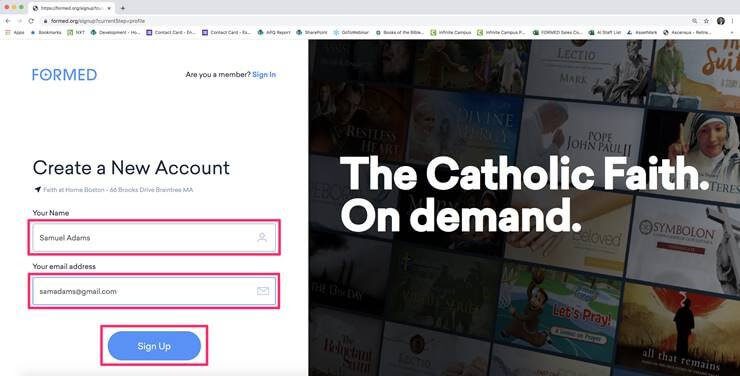 That's it! You have now registered to access FORMED through the Archdiocese of Detroit for free for the next 40 days. Make sure to download the FORMED app to your smartphone and/or tablet to have access on the go. You will need to sign in on each device with your email address. There are some short videos HERE to with further instructions to do this via iOS (Apple) or Android. If further assistance is needed please contact our FORMED ParishCare customer service team at www.help.formed.org or toll free at (844)367-6331.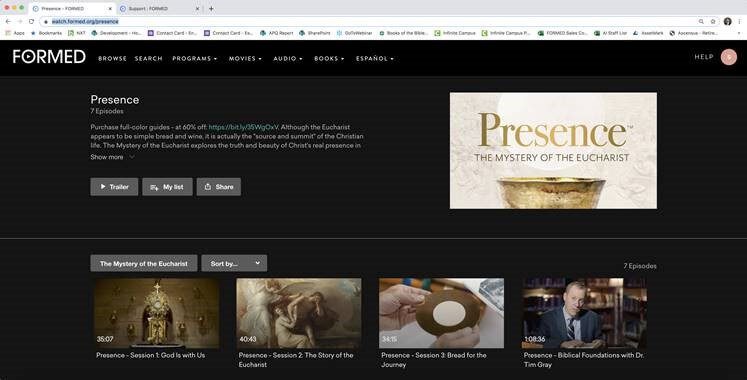 We recommend watching the award winning video series Presence: The Mystery of the Eucharist to be reminded of our Lord's deep desire and promise to be with us: "And behold, I am with you always…." Mt. 28:20