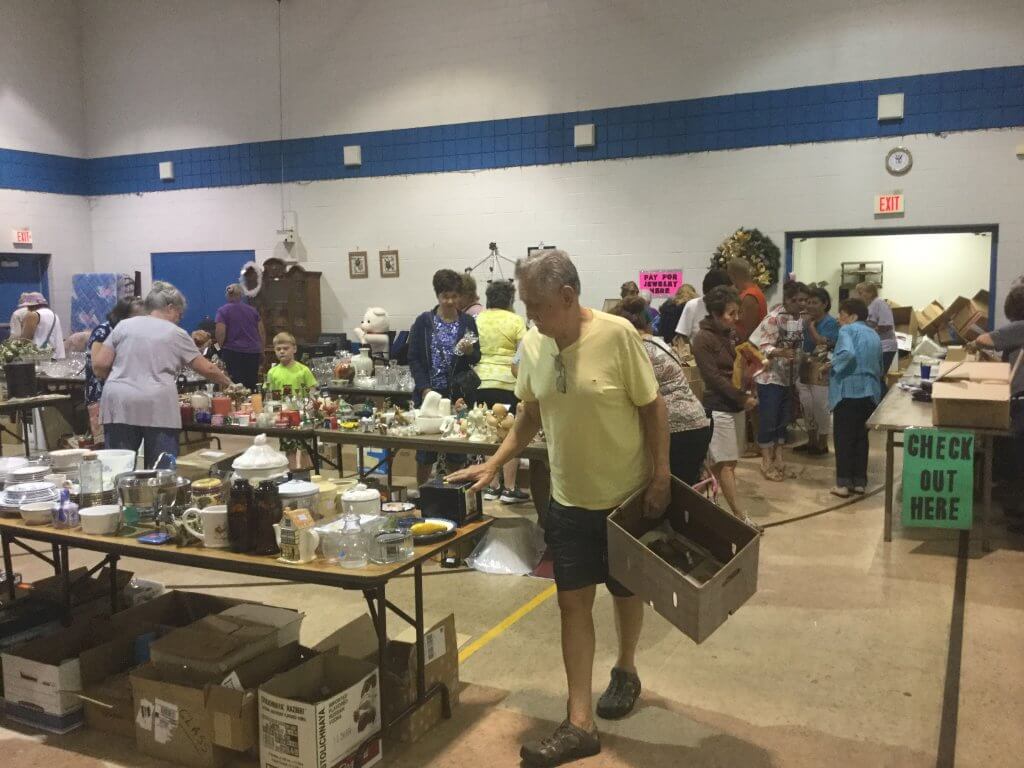 Beginning Monday, June 4th, the parish will begin accepting items and clothes (clean and in good condition) for our annual Treasures 'N Things.
Please bring your items to the garage located directly behind the rectory/parish office in the main parking lot. Please be sure to place items by the garage door with the sign marked for Treasures 'N Things.
We look forward to your donations to make this a successful sale! All your help is needed and appreciated.
Our sale this year will be in memory of Patricia Hellar.