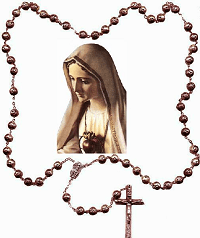 The First Sunday of every month we will pray the Rosary beginning at 9:00 am (prior to the
9:30 am am mass (English) and at 11:00 am prior to the 11:30 am mass (Spanish).

Also during the month of October before every mass, every weekend. We are in need of volunteers to lead the Rosary. Sign up sheets are in the vestibule in church. Please leave your name and phone number, so we can confirm the date and time.Any questions please reach out to Rebecca @ 313-208-1608.