March 2020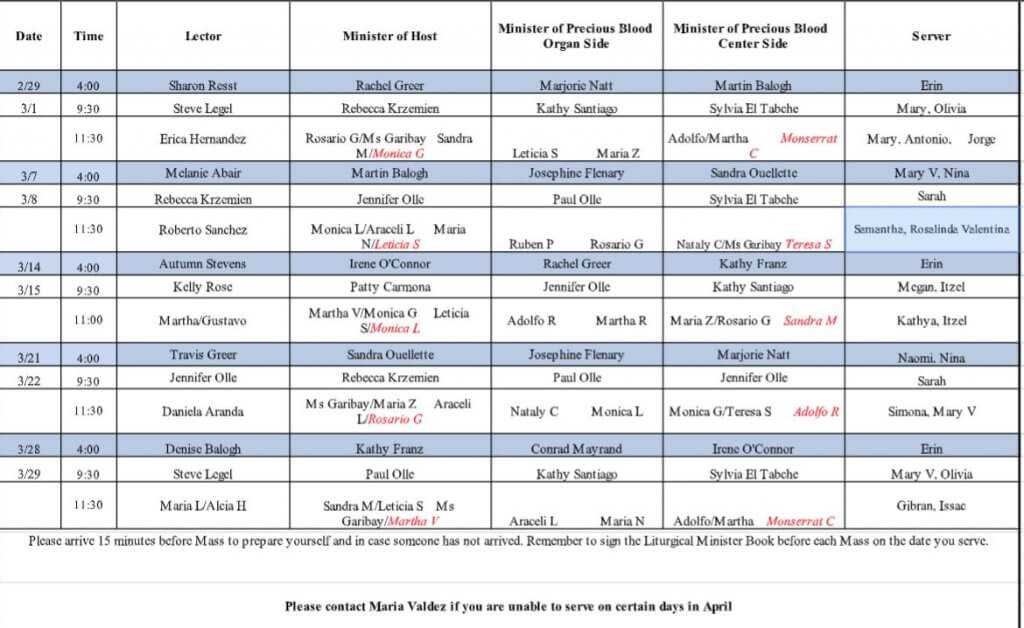 Please contact Maria Valdez if you are unable to serve on certain days in March
Please arrive 15 minutes before Mass to prepare yourself and in case someone has not arrived. Remember to sign the Liturgical Minister Book before each Mass on the date you serve.
For 11:30 Mass:

Names that are underlined will go to the balcony if needed. If there is no need, then they will not serve that day unless someone is absent. So, please look at the balcony before going to the altar.
We will schedule a meeting with all the EME's the beginning of April so that we are all prepared for Holy Week masses. Once confirmed, we will let you know.