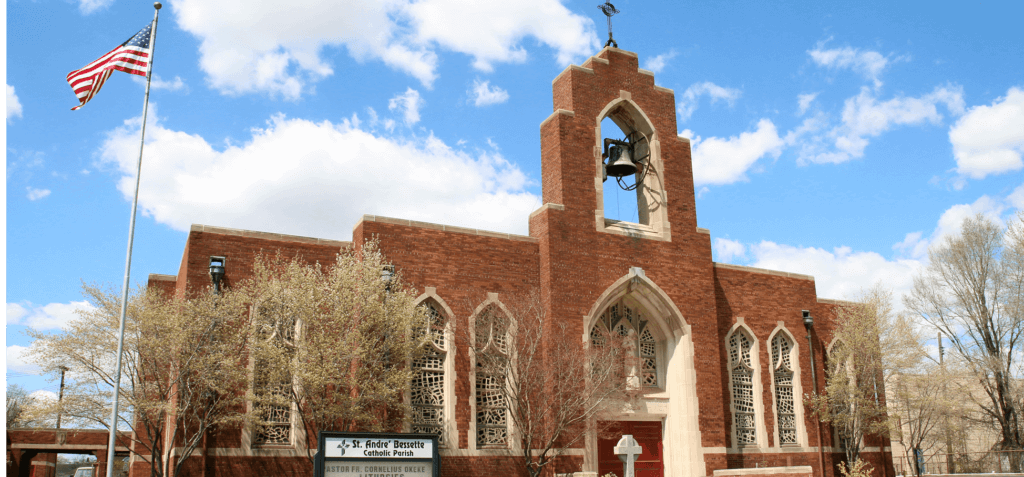 St. André Bessette Catholic Church
In July 2011 a new parish community was formed under the name of St André Bessette on the former grounds of St. Francis Xavier Catholic Church.
St. André Bessette Parish came to be as a result of a merger between St. Francis Xavier, Ecorse and Our Lady of Lourdes, River Rouge, in July 2011.
The new name "St. André Bessette" was selected by Archbishop Allen Vigneron from the following list of names: Blessed Mary Frances, St. Maximilian Kobe, and St. Maria Goretti. This list of potential names was chosen by parishioners of both parishes.
With guidance from Archdiocese Representative Anthony Latarski, Fr. Jim Wieging and the new administrator of St. André Bessette, Fr. Cornelius Okeke, a 'transitional' parish council was put into place. This transitional parish pastoral council was made up from the merger committee of both parishes (7 parishioners from each parish)
Fr. Cornelius Okeke, whose first assignment is coincidentally St. André Bessette, was installed officially as the first parish priest on November 23, 2013.
May our parish community and councils live by our statement: to know, love, and serve God.